UK
Politician who says two women kissing is pornography gives absolute worst reason for why he can't be homophobic
A Coventry councillor who said that two women kissing is "pornography" actually believes that he can't be homophobic because he has a gay friend.
At a council meeting earlier this week, the pro-Trump, pro-Brexit, anti-abortion, "xenophobic", religious independent councillor Glenn Williams objected to an LGBT-inclusive video of two women kissing being shown in a Coventry school.
He called the video "pornography" and said that children should be taught "traditional family values" and "not how to be promiscuous".
Williams was widely condemned by the local LGBT+ community, with Coventry Pride warning him: "In this city, there's no space for hate."
Warwickshire Pride offered him their LGBT+ awareness training. "He will learn that two women kissing is not pornography, that being gay does not equate to being promiscuous (but so what if some people are), and how damaging his views/words are," they said.
A clip from Full Council yesterday. @Glenn_Williams1 making an impression as always.
This time a question about what he considers to be "pornography" being shown in Coventry schools.
Never a dull moment. @Cllr_KevinMaton responds. But @becky_gittins also responded strongly. pic.twitter.com/913tCOVNHC

— Simon Gilbert (@TheSimonGilbert) January 15, 2020
Glenn Williams ignored all calls to resign and apologise for his "shameful" views, even as he was confronted by the lesbian presenter Vic Minett on BBC Radio Coventry and Warwickshire.
When Minett told him that she was "shocked" by his comments, Williams insisted that there is "no way I'm homophobic" and claimed that he had been speaking of concerns about material being shown to children that was "age inappropriate".
The presenter pointed out that images and videos of women kissing have been on mainstream television for years, and that expressions of a gay relationship are not seen as controversial.
Williams replied: "In your own home you can turn off the television. I don't have a television so I don't have to watch these things. This is about a child at school being forced to watch something I didn't want to watch, being forced to come out."
Minett then urged him: "Can you accept that you used language that was perceived to be homophobic?"
"I'm not homophobic. I've got a gay friend, I phone him regularly," he answered, as if that has any bearing on anything at all.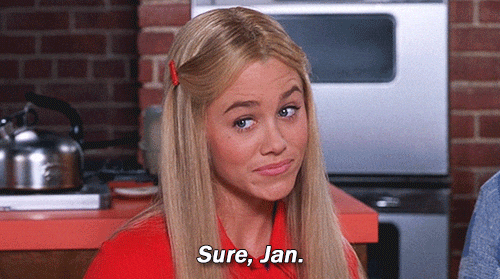 He then added: "I'm not trying to say gay people are bad. There are pressure groups infiltrating schools. There's a lot of evidence across the country, even in neighbouring Warwickshire where they had to stop a sex education programme because it was too graphic."
Minett asked him if he'd be taking up Warwickshire Pride's offer of LGBT+ awareness training. Williams replied "that's up to them" and said he'd be very interested to see what they think should be taught to primary school children.
After the interview Warwickshire Pride reached out to Williams asking to arrange the training, but as of January 17, they had heard nothing further from him.
We can only imagine what his one gay friend thinks of this whole situation.
Related topics: Coventry, glenn williams, LGBT-inclusive education, Warwickshire