Entertainment
It's the RuPocalypse! Most of Drag Race is disappearing from Netflix and we are not OK
Drag Race fans, we have terrible news.
Netflix has confirmed to PinkNews that numerous seasons of RuPaul's Drag Race will be removed in just two weeks' time.
The beloved US reality drag contest has recently had an international home on Netflix, allowing fans to binge watch seasons to their heart's content. But Seasons 2-7 will leave Netflix UK on April 30, the streaming service said.
International users elsewhere also reported getting warnings from the service that the season they're bingeing is also set to leave.
A Netflix spokesperson told PinkNews: "Unfortunately series 2-7 will be leaving at the end of the month. Sadly, this is due to rights and licensing issues. However, the remaining series will still be available on the system."
The action comes as Netflix's rights deal for the episodes expires.
It will continue to host Seasons 8 and 9, as well as upload the rest of the ongoing tenth season – but the long-term future of the show on Netflix seems to be shaky at best.
Netflix's status as the home of Drag Race been met with competition from other platforms who have vied to pick up the rights.
The streaming giant already does not have the UK rights to Drag Race companion show Untucked, nor the All Stars spin-off show. The recent third season of All Stars aired on Comedy Central.
With just under 60 hours of Drag Race leaving the service, fans wishing to catch all the episodes before they leave at the end of the month will have to binge five hours a night.
Fans have theorised that the disappearance of the episodes is a tactical move as Drag Race production company World of Wonder launches its own paid streaming service, Wow Presents Plus.
However, more than 23,000 people have signed a petition calling for the show to remain on Netflix.
The petition states: "On the 30th of April 2018 RuPaul's Drag Race seasons 2-7 are going to be taken off Netflix. This is unacceptable.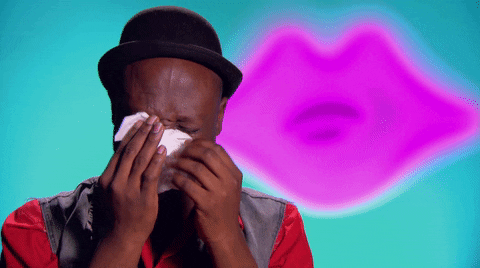 "RuPaul's Drag Race is a groundbreaking show which has not only opened up the minds of millions to new ideas, but also showed everyone who has watched this incredible show that it's okay to be who they are.
"Without this show on Netflix the messages that it's sharing will be closed if to many who need it most.
"We need to stop this happening."
Related topics: Drag Race, Gay, LGBT, netflix, RuPaul's Drag Race, streaming, Television