Arts
A neo-Nazi loves this song from Cabaret, but got shut down in the best way
Neo-Nazi white nationalist Richard Spencer got shut down fantastically this week when he shared a song from the musical Cabaret.
On Twitter, Spencer shared the song 'Tomorrow Belongs To Me', which is sung by a Hitler Youth member in the Kander & Ebb musical, set in 1930s Berlin.


Responding to a critic telling him to" take your trash philosophy back to the 1930s", Spencer shared a link to the track, retorting: "1930s? No, tomorrow belongs to us."
Following the tweet he got shut down fantastically by Jason Kander, the nephew of legendary composer John Kander.

Mr Kander shot back: "Hey buddy, that song you love was written by my uncle. He's been married to my other uncle for 40 years. And he's a Jew.
"Sing it proud."
Spencer, a racist homophobic anti-Semite, was famously (and somewhat therapeutically) punched in the face during a TV interview.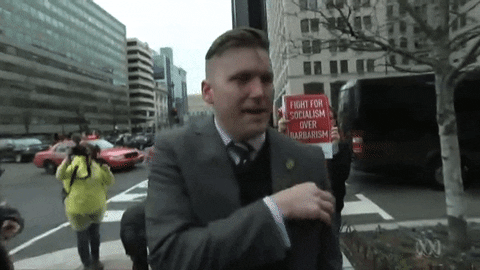 Cabaret actor Joel Grey recently came out as a gay man, after decades in the closet.
The Cabaret star, 84, played the Emcee in both the original stage and film versions of the musical – and later played a gay man in the stage version of AIDS drama The Normal Heart.
In an interview with People magazine, he said: "I don't like labels, but if you have to put a label on it, I'm a gay man.
"All the people close to me have known for years who I am. [Yet] it took time to embrace that other part of who I always was."
His daughter Jennifer told the magazine: "I feel very happy for my dad that he has come to a point in his life where he feels safe and comfortable enough to declare himself in a public way as a gay man.
"Mostly because the more people are free to own their true nature and can hopefully come closer to love and accept themselves as they really are, no matter what age, no matter how long it takes, to finally be free of the lies or half truths, it is freedom."