Community
Travel: A gay hipster guide to Stockholm
Adam Groffman of Travels of Adam writes about the delights of the Swedish capital Stockholm.
Listen, I know you hear "Stockholm" and you might first think "cold."
But you're wrong. Well, you're not entirely wrong. The city can be cold (it's Sweden, after all). But it's also just so very cool.
There's an incredible mix of art, culture & design, world-class shopping & style, plus (perhaps obviously?) beautiful outdoors and adventure activities all easily accessed on the outskirts of the city.
Stockholm really has it all. It's a big city, spread out over 14 islands in the archipelago, but it never really feels like you're moving far between neighborhoods. And the typical Swedish culture just adds to the allure of the city.
Before visiting, it's good to know that Stockholm really embraces trends. Probably the coolest city in all of Scandinavia, Stockholm seems to get all the latest trends while the news is still hot in Brooklyn. All types of trends. Food, fashion—even music! This is a city of trendsetters (have you ever heard Swedish pop music before?! If not, read this from The Atlantic) which means it's a city you could easily spend more than just a weekend.
KNOW WHERE TO GO
You'll find most of the Stockholm trendsetters and hipsters on the Södermalm island, though in a city as hip and cool as Stockholm, you'd be hard-pressed to find an area lacking in lattes and bearded boys.
CAFÉS & RESTAURANTS
With Stockholm's reputation as an international trendsetter, it's no surprise to find the city's culinary creatives embracing and creating their own food trends. From the cajun style cuisine of trendy restaurants like Marie Laveau to trendy takeaways likeFalafelbaren popular with locals at lunchtime, these Stockholm restaurants are a great way to get into the heart of Stockholm culture. And if you're looking for Swedish meatballs, don't worry—they're available all over the city!
ART & MUSEUMS
Stockholm has a few established museums showcasing not just Swedish design & culture, but also the country's history. The Photography Museum is a big highlight with unique exhibitions and long hours.
SHOPPING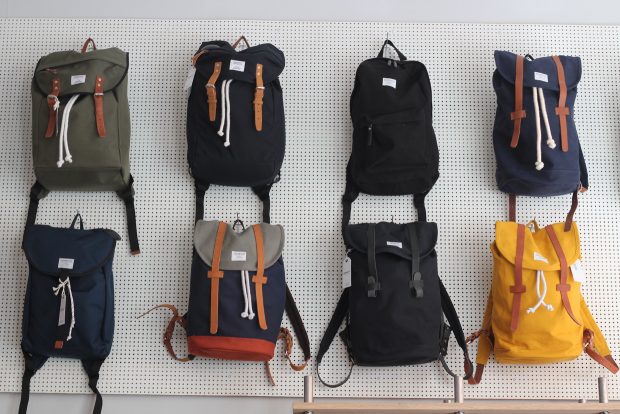 Tourists like to say how expensive of a city Stockholm is. And while Sweden's currency, the krona, does tend to make things expensive, many of your day-to-day purchases in Stockholm aren't much more expensive than most other European cities. Where the city gets expensive, though, is in the shopping. Because trust me: you're going to want to buy everything!
Sweden has long been at the forefront of fashion, as evidenced by the many shops founded by Swedish designers. Some of the best fashion retail brands, in my opinion, to come out of Sweden include: H&M, Happy Socks, Uniforms for the Dedicated, ACNE,Cheap Monday, Sandqvist and Weekday.
BARS & NIGHTLIFE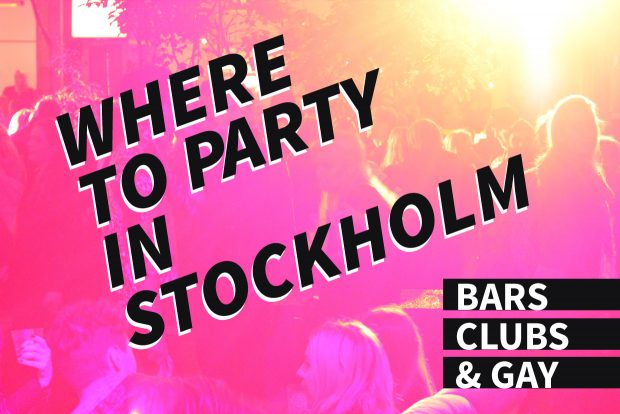 With long summer days, Stockholm is one of those cities with seemingly never-ending nightlife. Club life in Stockholm also varies from the über-trendy to even underground, alternative venues. Head to a club like Trädgården on a summer night and you'll feel as if the place accommodates every type of person. The city is also very gay-friendly, meaning that LGBT tourists will find fun clubs throughout the city, though there are still a handful of clubs that have remained strictly gay or lesbian. For those, view the section further below on gay travel in Stockholm.
GAY STOCKHOLM
Recently recognized as one of the top European gay destinations, Stockholm's reputation for style, design and culture has always made it a fun place for gay and lesbian travelers. Thanks to Swedish traditions and customs for openness, the city is overwhelmingly gay-friendly. This year, Stockholm is even hosting the popular gay sporing event, Eurogames with an expected 200,000 visitors to the city for a weekend in early August (the 5th-9th).
For up-to-date information about gay travel to Stockholm, the city's official tourism board actually keeps a useful Facebook page and website full of information. Visit it at gaylesbian.visitstockholm.com where you can also download separate guides for bothgay men and lesbians. While you're in town, be on the lookout for the free magazine QXwhich also produces an extremely helpful gay map of the city. Pick it up in many of the gay bars and cafés listed below, or check the English-language QX website for news, blogs and events.
WHERE TO STAY
Hotels in Stockholm aren't really just considered a place to stay. Many of the properties double up with other venues, including cafés and nightclubs that are equally popular among both tourists and locals. TripAdvisor is a good place to check hotel reviews for additional recommendations, or for those looking to stay in a rented holiday apartment,AirBNB is still one of the best options with apartments available from $70 per night.
TRAVEL TIPS
LOCAL BLOGS & RESOURCES
For more information about Stockholm, check out the following guides:
Adam Groffman is a travel writer and blogger based in Berlin, Germany. This article was originally published on his travel & lifestyle blog, Travels of Adam. Read the original article here.